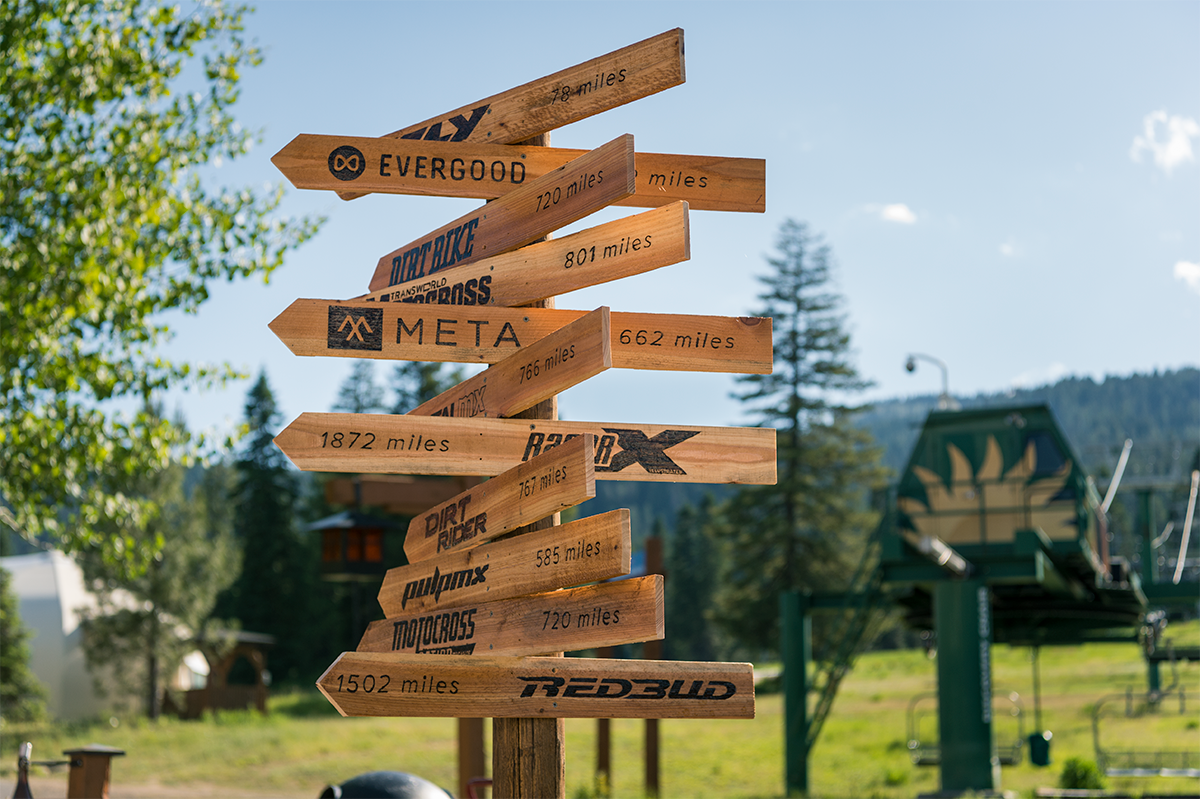 Picket sign that we created for the event. Each logo (Media companies that were attending the event) and the distance from the mountain to their respective HQ's was wood-burned into the pickets. I did all the wood-burning myself and a coworker built the base.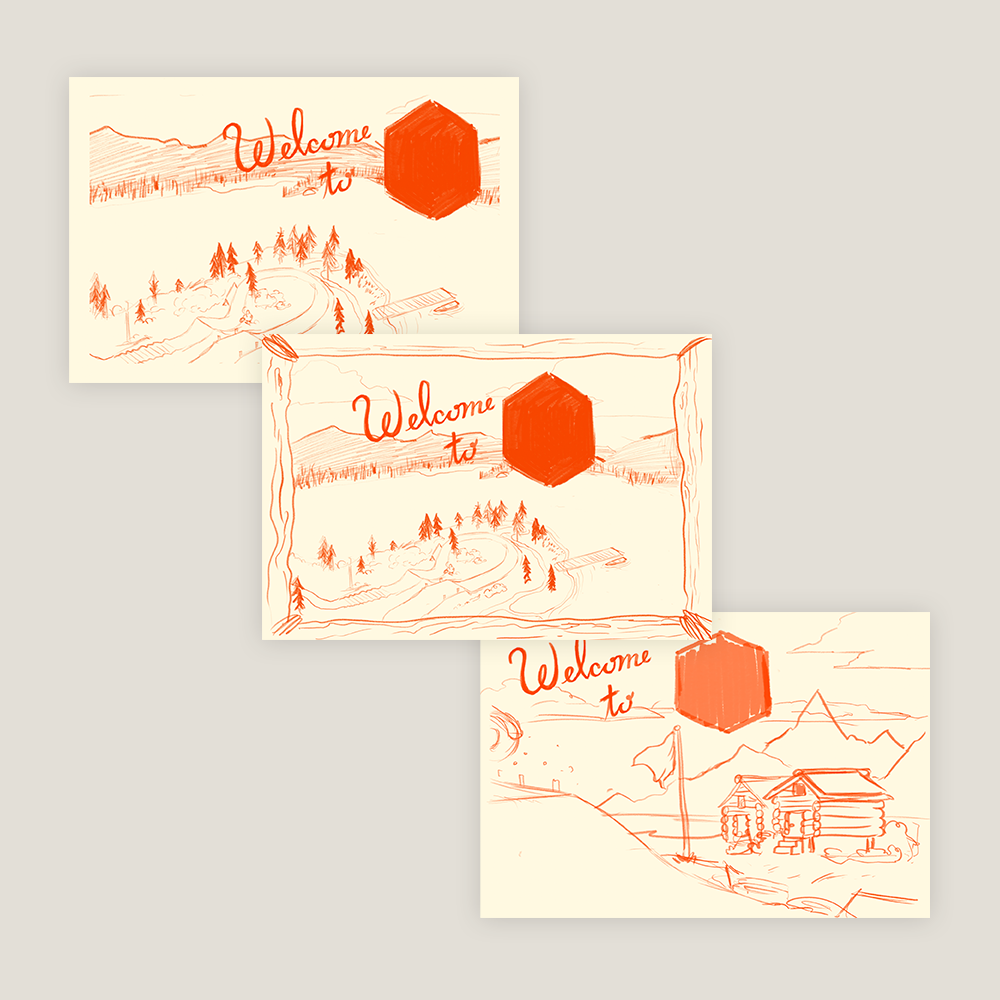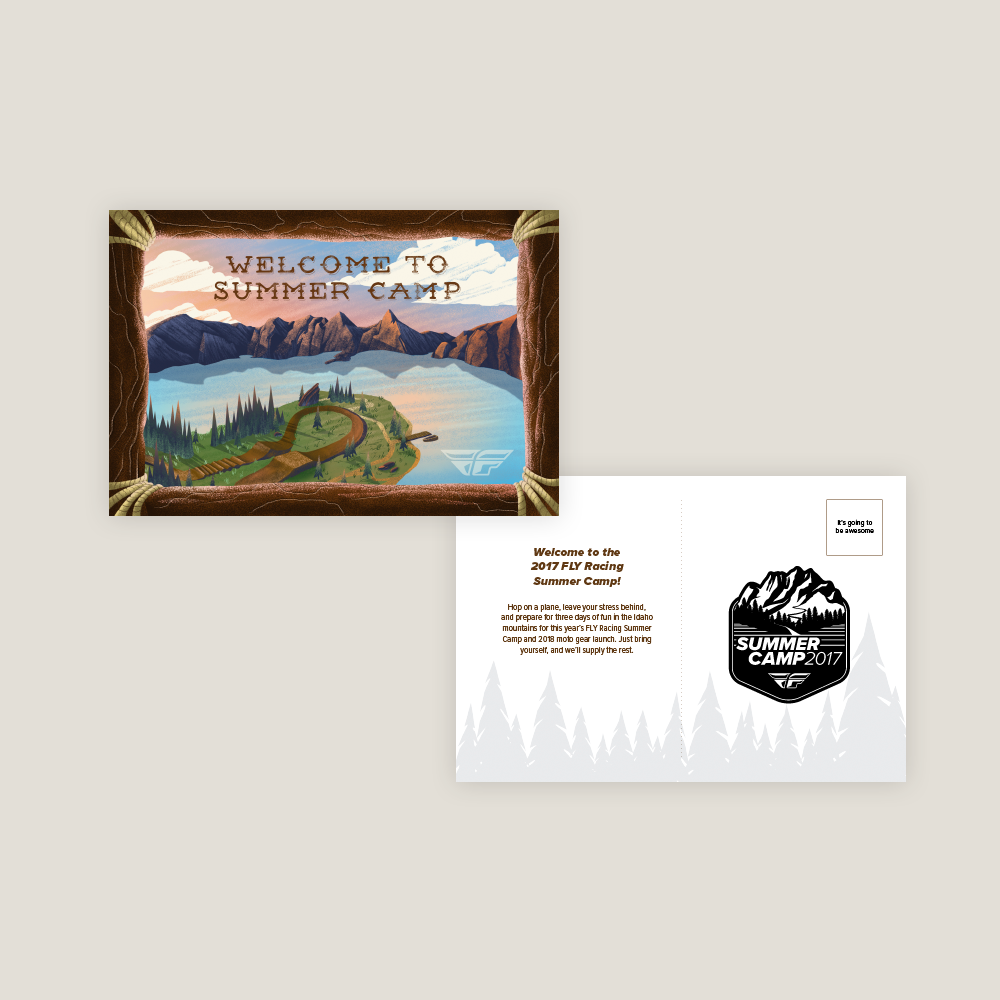 Postcard that was sent out in a bag of goodies to all of the prospective media. The entire postcard was made by me; conceptualized, illustrated, and designed.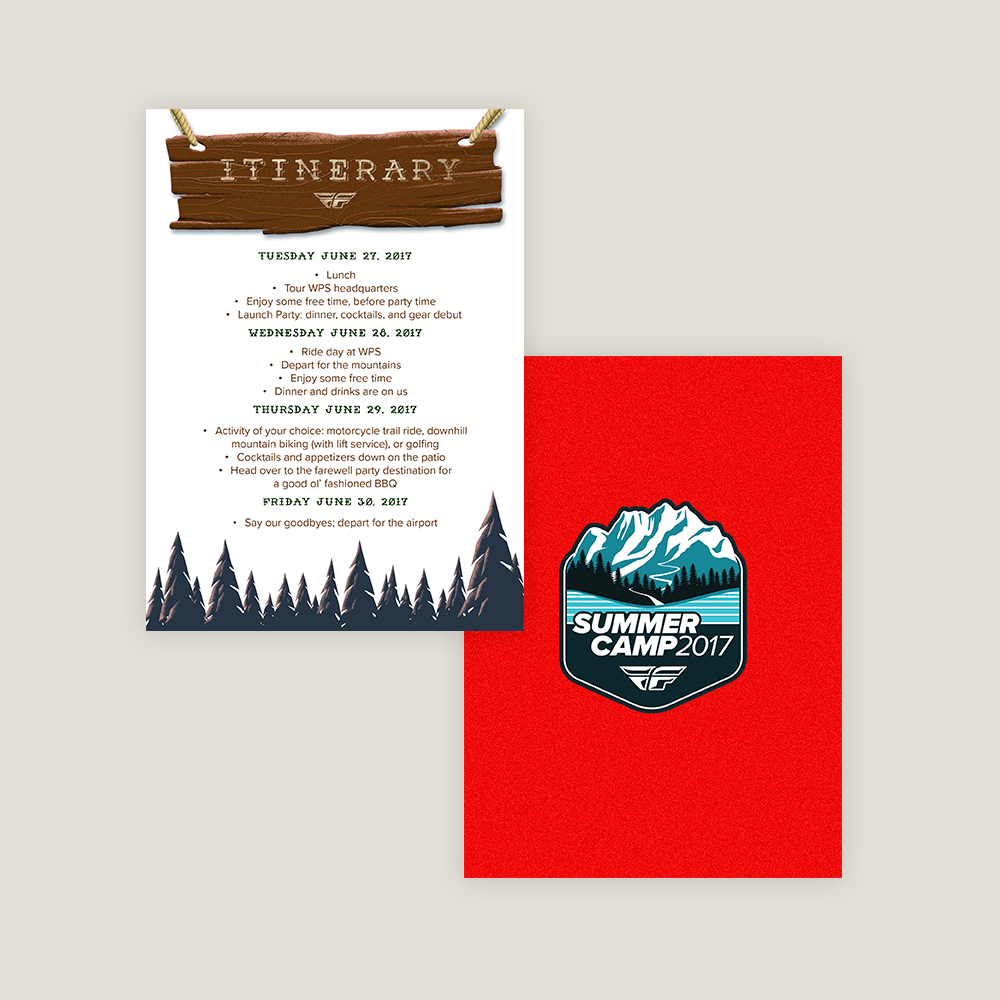 This itinerary was also included in the goodie bags as a kind of teaser itinerary for the event.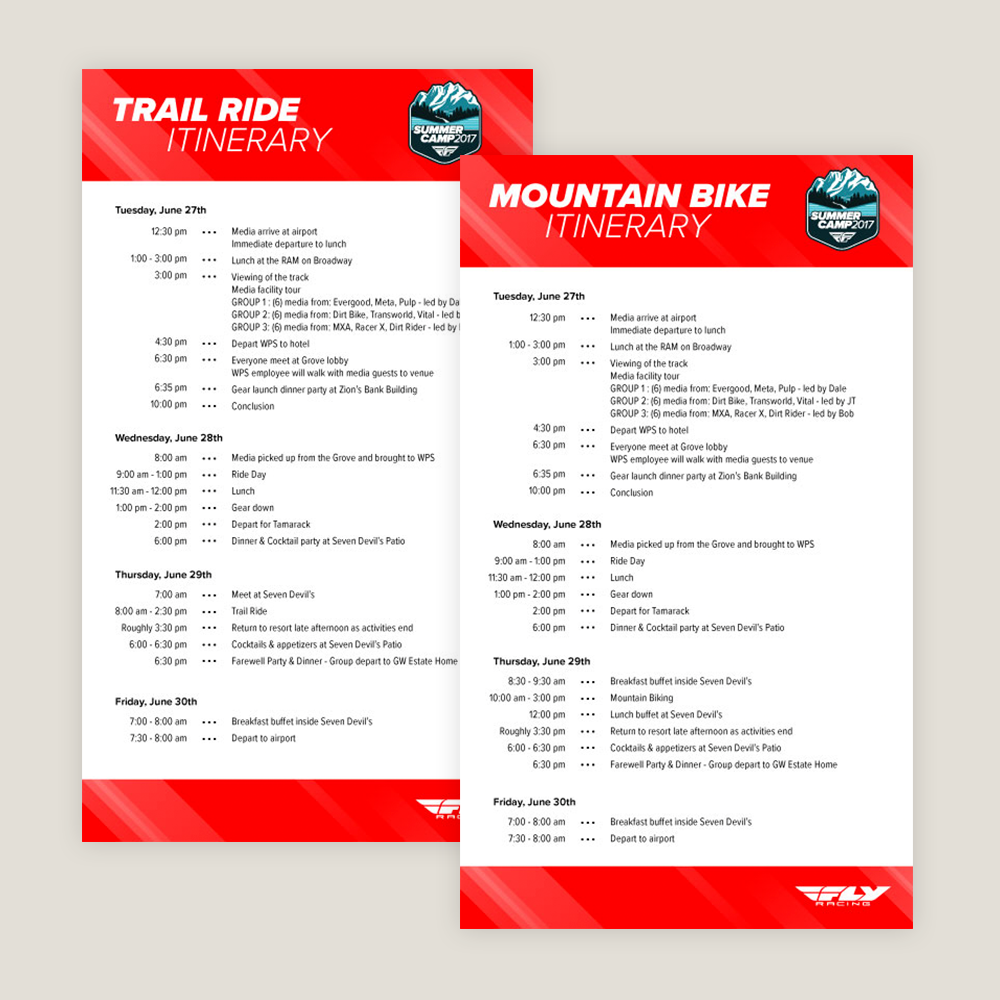 The more detailed itineraries at the event.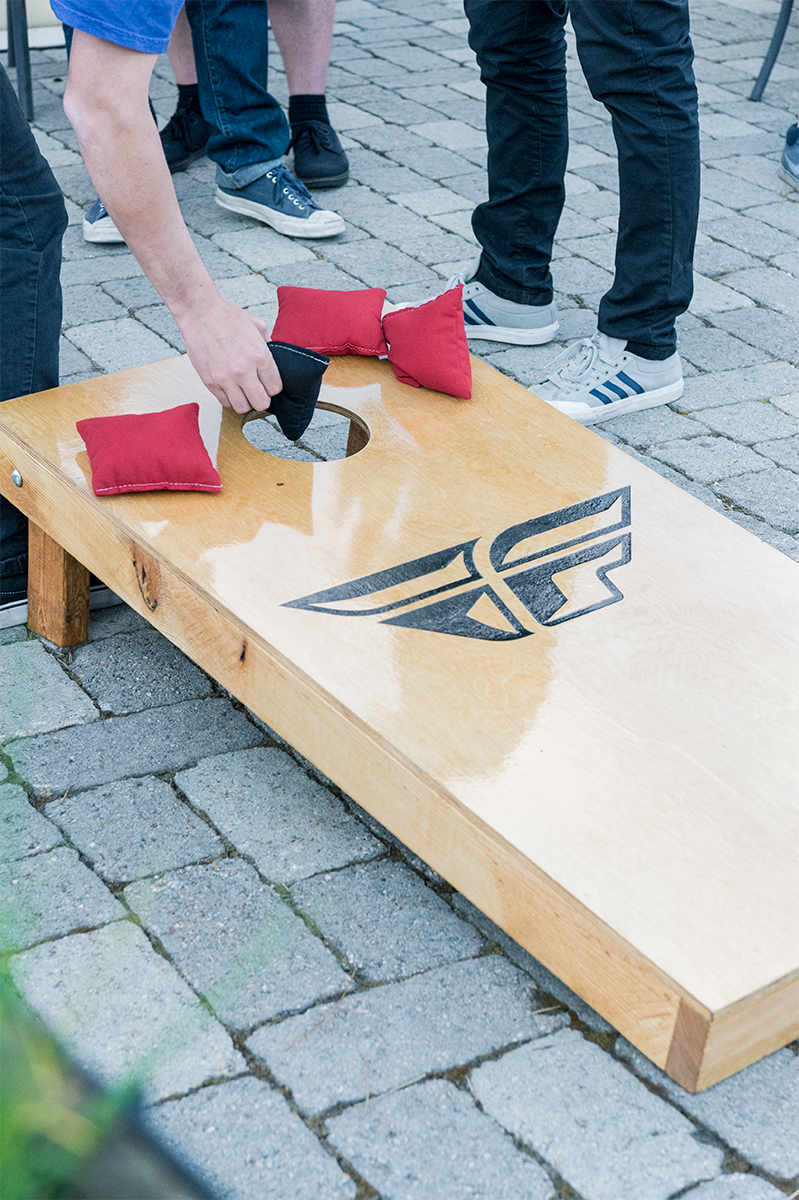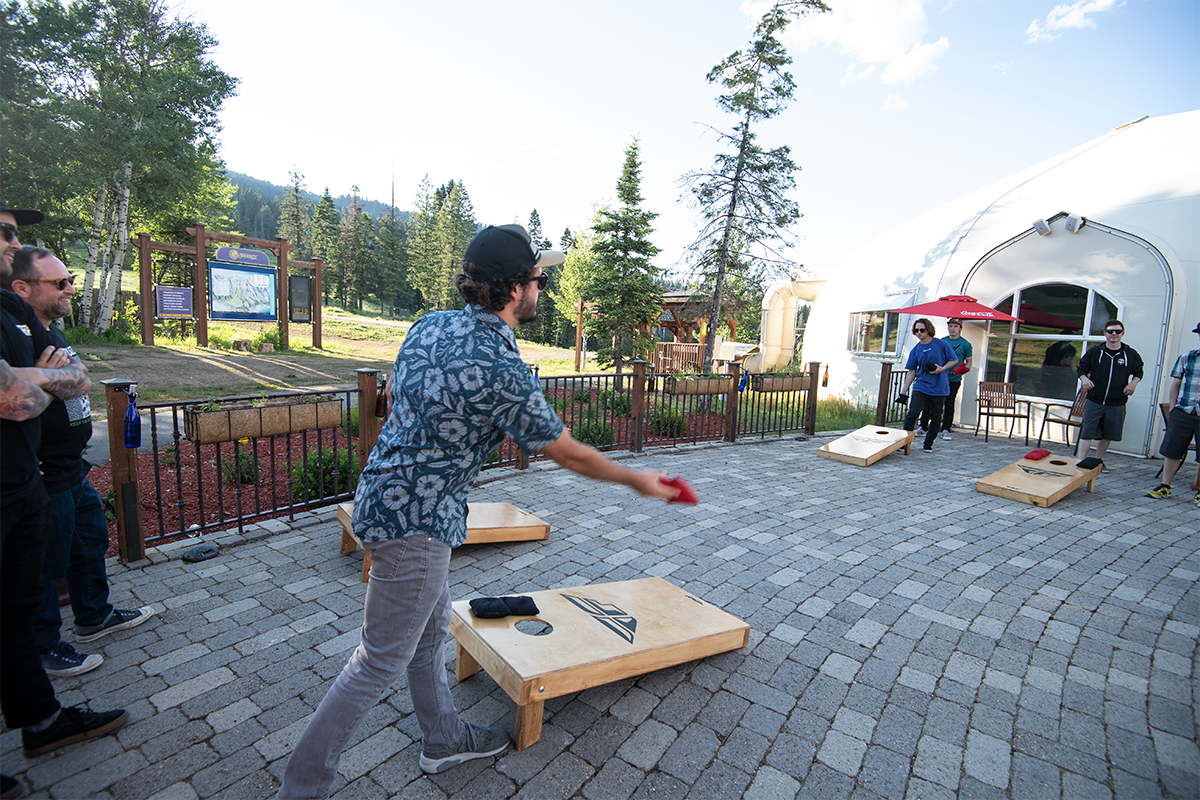 Got these bags boards CNC'ed and then polyurethaned them ourselves.